CBMRT's Scientific Advisory Committee (SAC) provides scientific input and direction to the organization's key initiatives, specifically the Biomedical Transparency Summit series, the Null Hypothesis initiative, and development of educational content for CBMRT's Transparency Ambassador network. In addition to these functions, the Scientific Advisory Committee advises the Board on matters relating to the conduct of biomedical science and scientific publication, informing the organization's strategic direction.
Dr. David Tovey
Board Member & Chair, Scientific Advisory Committee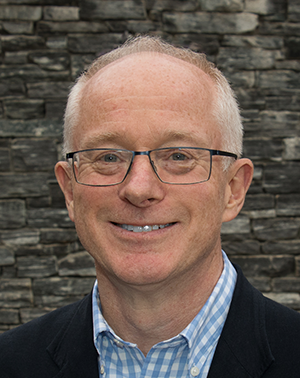 David is Chair of the CBMRT Scientific Advisory Committee and also Co-Editor in Chief of the Journal of Clinical Epidemiology. In addition he holds a portfolio of editorial and scientific support roles, as Senior Advisor to the COVID-END and COVID-19 Living Data programmes based in Canada and Paris respectively, and as a member of the Dr Evidence Medical Strategic Advisory Board. He also chairs the Technical Advisory Group for the Campbell Collaboration.David was Editor in Chief of the Cochrane Library from 2009-2019 and was appointed as Emeritus Editor in Chief to Cochrane in 2019. Prior to 2019 he was Editorial Director at the BMJ Knowledge department, having also been a GP in South London from 1989 to 2003. David lives in Sussex and London, UK. His professional interests focus on the need to provide health and social care decision makers with credible, actionable, relevant and up to date information to guide practice and policy.
Scientific Advisory Committee
Prof. Howard Bauchner, MD
Advisor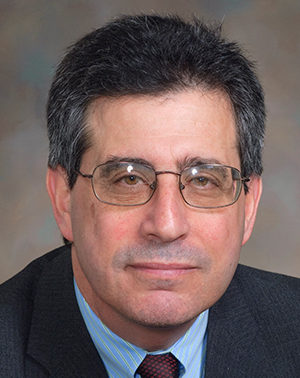 Howard Bauchner served as the 16 th Editor in Chief of JAMA and the JAMA Network between 2011 and 2021. Prior to coming to JAMA, Howard was a Professor of Pediatrics and Public Health at Boston University School of Medicine and Editor in Chief of Archives of Disease in Childhood (2003-2011). At BUSM he was Vice-Chair of Research for the Department of Pediatrics and Chief, Division of General Pediatrics. He is a member of the National Academy of Medicine and an honorary fellow of the Royal College of Paediatrics and Child Health. He is currently on faculty at BUSM.
At JAMA Howard focused on publishing important and novel research articles including randomized clinical trials, opinion pieces, and special communications, improving and expanding clinical content, using electronic/digital approaches to enhance communication, and ensuring a commitment to innovation. During his tenure followers on social media increased from ~13,000 to ~1,200,000 and the electronic table of contents was distributed to over 1,000,000 individuals each week. In print, via eTOC, and social media content published by JAMA reached over 1.5M physicians worldwide each week. Views (PDF and HTML) increased from 10M in 2011 to over 100M in 2020 (50% from outside the U.S.). Podcast downloads increased from 300,000 in 2014 to 6M and videos were viewed more than 16M times in 2020. The print journals were redesigned for the first time in over 20 years and the website updated twice. All 9 of the specialty journals were renamed (Archives of Pediatrics became JAMA Pediatrics, etc.), 4 new journals were launched – JAMA Oncology (2015), JAMA Cardiology (2016), and JAMA Network Open (2018); and JAMA Health Forum (2020/2021), the latter 2 are both fully open-access journals. Howard authored and recorded over 200 editorials and podcasts (including live-stream events) discussing issues such as open-science (data-sharing, pre-print servers, open access), conflict of interest, diversity in medicine, the interpretation of randomized clinical trials, mentoring, maintaining editorial standards during a pandemic, the language and reporting of race and ethnicity, scientific misconduct, authorship and team science, and numerous health policy issues, including healthcare as a right, waste in medicine, the cost of health care, health care disparities, and race, racism, equity, and poverty in medicine.
Devon Crawford, PhD
Advisor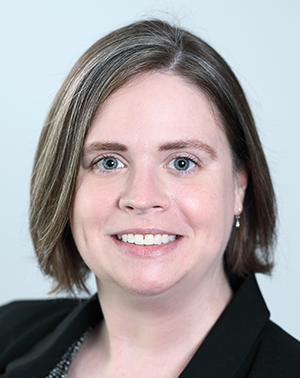 Devon Crawford is a Program Director in the Office of Research Quality at the National Institute of Neurological Disorders and Stroke within the U.S. National Institutes of Health (NIH). She works primarily to improve biomedical research culture to better value and implement experimental rigor and transparent reporting. She is also involved in efforts to improve diversity, equity, and inclusion in the scientific workforce, including in the Brain Research Through Advancing Innovative Neurotechnologies (BRAIN) Initiative. Before beginning her career at NIH, she received her Ph.D. in Neuroscience from Washington University in St. Louis and completed postdoctoral research at the University of Texas Southwestern Medical Center.
Dr. Luis-Gabriel Cuervo, MD
Advisor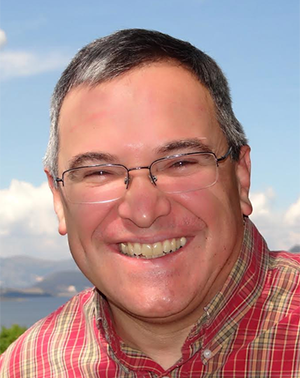 Dr. Luis Gabriel Cuervo is a clinical epidemiologist, a family physician, a public health professional, and a research policymaker. His career spans over three decades with a focus on bringing scientific evidence close to decisions for health, developing conducive ecosystems to advance research for health, and research governance. He is PAHO/WHO's Senior Advisor on Research for Health following his appointments as Senior Advisor on Health Systems Research and Unit Chief for Research Promotion and Development. He championed the development of PAHO's Policy on Research for Health and now supports its implementation. He collaborates with the EQUATOR Network on increasing research value and reducing research waste, developing and promoting research reporting guidelines. He helped consolidate the International Clinical Trial Registry Platform and knowledge translation platforms such as WHO's EVIPNet.
Dr. Cuervo has been with the International Clinical Epidemiology Network, spearheaded the Cochrane Collaboration in Colombia, established partnerships to expand the influence of systematic reviews and overviews in decisions for health, and contributed to the Global Forum for Health Research.
Deborah Dixon
Advisor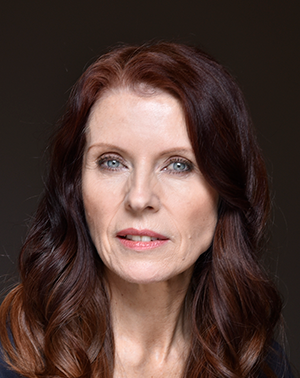 Deborah Dixon is Publishing Director for Medical Journals at Oxford University Press. She previously held journals publishing leadership positions at Wiley. She is a Board Member for the Association of Learned and Professional Society Publishers and represents OUP on several other industry bodies. Before entering the publishing world she studied biochemistry and did postgraduate medical research.




Dr. Robert A. Gross, MD PhD FANA FAAN
Board Member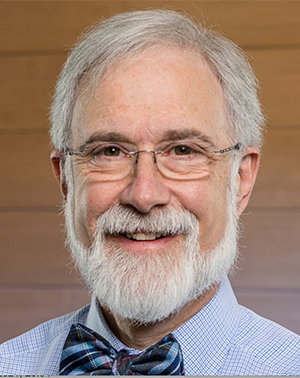 Robert A. Gross graduated from Harvard College with an AB in Biology, summa cum laude, in 1975. He entered the Medical Scientist Training Program at Washington University, St. Louis, earning the MD and PhD (Pharmacology) degrees (1981). After internship in Medicine at the Jewish Hospital in St. Louis, he was a resident in Neurology at the Massachusetts General Hospital, where he served as Chief Resident (1984-85). Faculty positions followed at the University of Michigan (1985-1991) and the University of Minnesota (1991-1994). Dr. Gross joined the faculty of the University of Rochester Medical Center (URMC) in 1994, where has served as Associate Chair for Academic Affairs (Neurology) until 2020. Now part-time, his practice is restricted to inpatient care on the Epilepsy Unit, with a particular interest in the pharmacology of anti-seizure drugs.
Robert's research interests have centered on various aspects of cellular neuropharmacology (regulation of voltage-gated Ca channels by neurotransmitters and therapeutic compounds, regulation of hippocampal neurogenesis by seizures and chemotherapeutic drugs). Collaborative efforts have focused on mechanisms of excitotoxicity. He was involved in several clinical trials of novel anticonvulsants and served on a multi-center task force to design trials to compare brand to generic AEDs. He was the recipient of the S. Weir Mitchell Award of the American Academy of Neurology (AAN) in 1988.   He served as an Associate Editor of Neurology® for 8 years, two of which were as Deputy Editor. He served as Editor-in-Chief of the Neurology® journals through Q1 2020.
Professor Ana Marušić, MD PhD
Advisor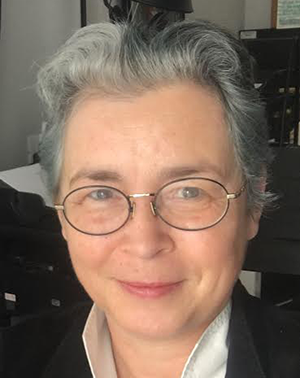 Ana Marušić is Professor of Anatomy, Chair of the Department of Research in Biomedicine and Health, and Head of the Center for Evidence-based Medicine at the University of Split School of Medicine, Split, Croatia. She is an Honorary Professor at the University of Edinburgh in the UK and Co-Editor in Chief of the Journal of Global Health. Prof. Marušić is on the Steering Group of the EQUATOR Network and Co-Chair of the Cochrane Scientific Committee. Prof. Marušić was the president of several editorial organizations: European Association of Science Editors (EASE), Council of Science Editors (CSE), and World Association of Medical Editors (WAME). She currently serves on the Council of the Publication Ethics (COPE).
Prof. Marušić's research interest include evidence-based medicine and research integrity. She has published more than 300 peer-reviewed publications and was heavily involved with creating the policy of mandatory registration of clinical trials in public registries which helped change the legal regulation of clinical trials worldwide. She has participated in several EU projects related to research integrity and responsible research and innovation.
Julie Wood
Advisor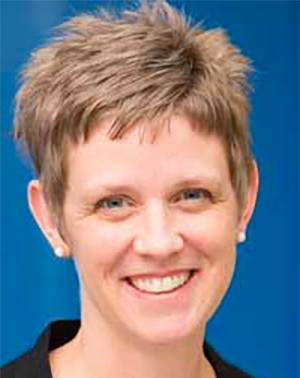 Julie Wood is the Senior Director at Vivli. She is responsible for Operations, including supporting members and researchers data archiving, access and analysis on the Vivli platform. She is also a Co-Chair of the NIH Generalist Repositories Ecosystem Initiative (GREI) Coopetition Working Group. Prior to joining Vivli, Julie served as the Head of Communications and External Affairs at the Cochrane Collaboration and the Director of Corporate Communications at Oxfam GB in addition to working for a Microsoft partner.